Jewett-Cameron Seed Co. Products
Standing as a longtime, trusted partner for the nation's retail and wholesale seed suppliers, the Jewett Cameron Seed Company is headquartered at the northwestern head of Oregon's Willamette Valley just acrossed the highway and railroad tracks from the Jewett-Cameron Company HQ in North Plains, OR.
All products are available to the public at wholesale prices. Contact Jewett Cameron Seed Company at (503) 647-2293 or email at: seedco@jewettcameron.com for more information, pricing and availability.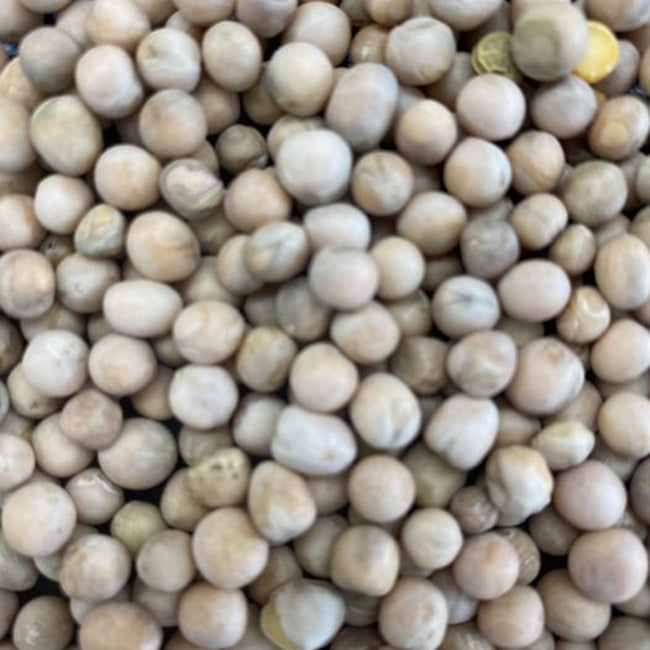 Feed Peas
Pea seeds are a protein and energy feed. Peas are regarded as a highly valuable protein source for animal nutrition due to their high protein content (usually about 22-24%, ranging between 16-32% DM), which is intermediate between cereals and oil meals.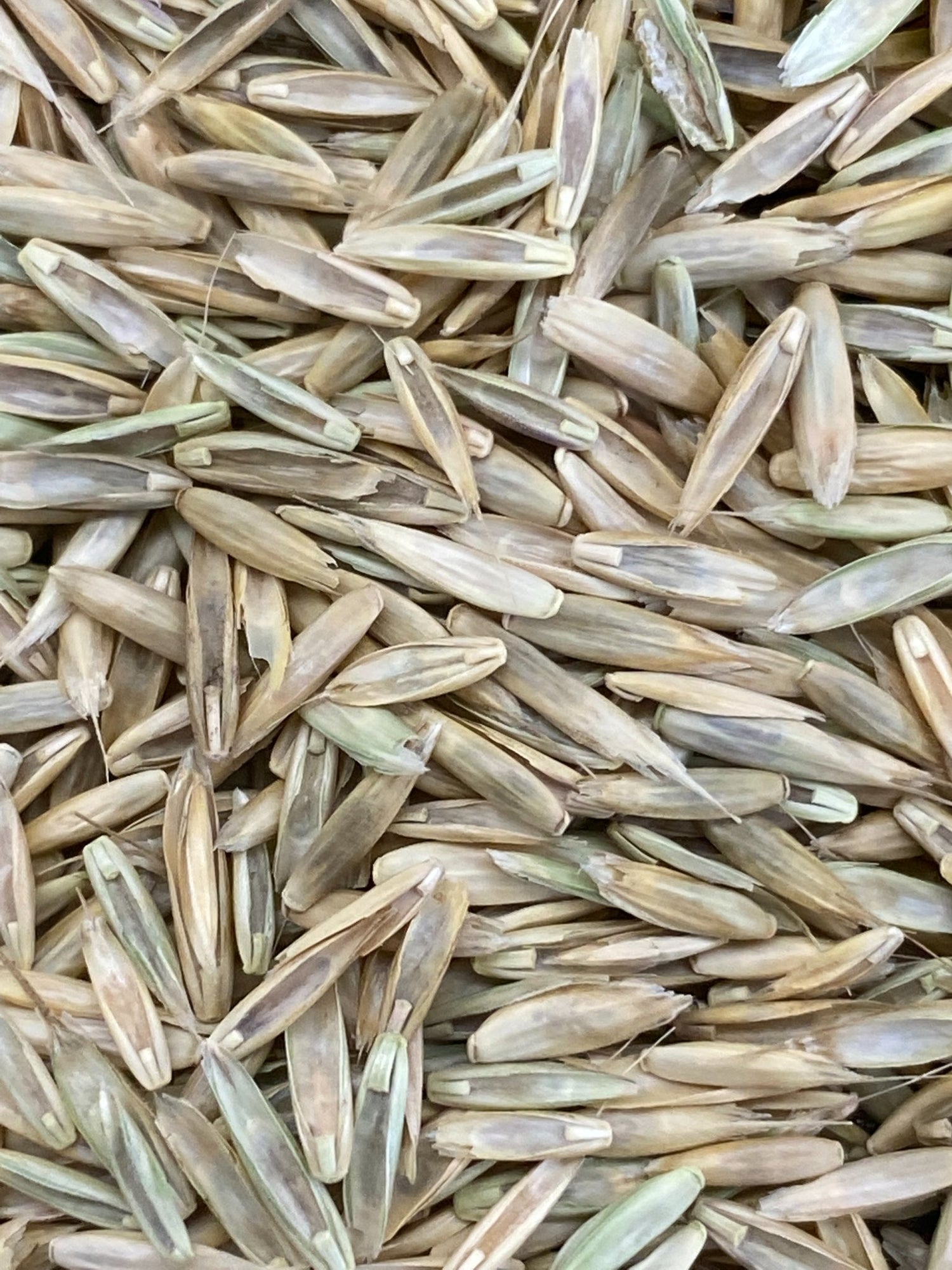 Annual Ryegrass
Annual Ryegrass is a very useful grass brought to the U.S. from Europe. It is a very fast germinating, fast growing cool season grass with many uses. It can be used alone or in mixtures with other cool-season pasture grasses to provide good forage or hay. It can also be used as a cover crop to protect exposed soil until desired perennial species are planted and established.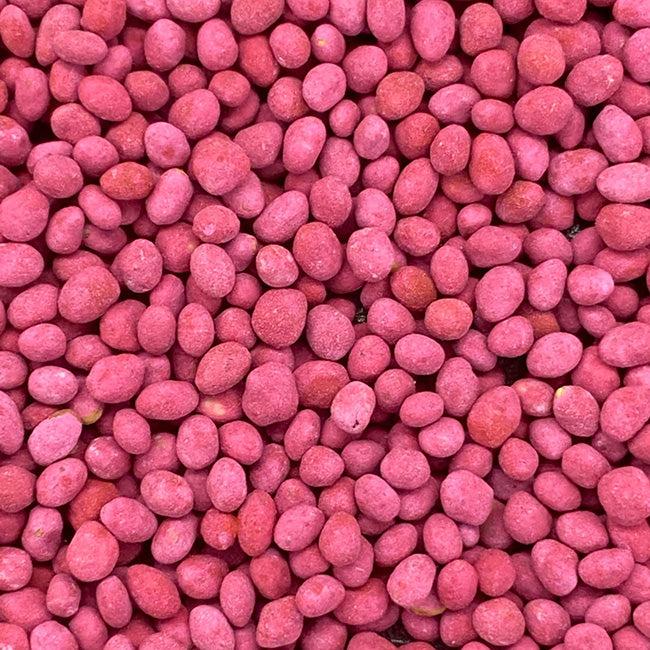 Crimson Clover
A winter annual that can be used for erosion control, habitat and landscaping. Seed early enough in fall for establishment before frost. Grows fast in spring and provides bright crimson, cylindrical- shaped heads. Spring seeding provides good cover, but not as many blooms. It is a popular annual forage legume choice.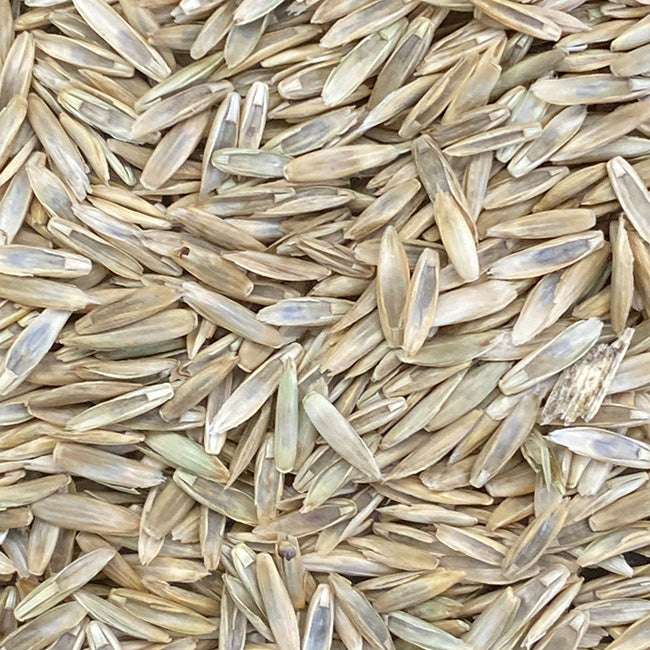 Fescue Grass
Fescue is one of the most adaptable grasses, as it's known for its high tolerance for extreme conditions. When properly maintained, it can tolerate heat, cold, shade, or drought. Under ideal conditions, it's also a popular option for homeowners who want a durable, long-lasting lawn that doesn't require constant watering and maintenance.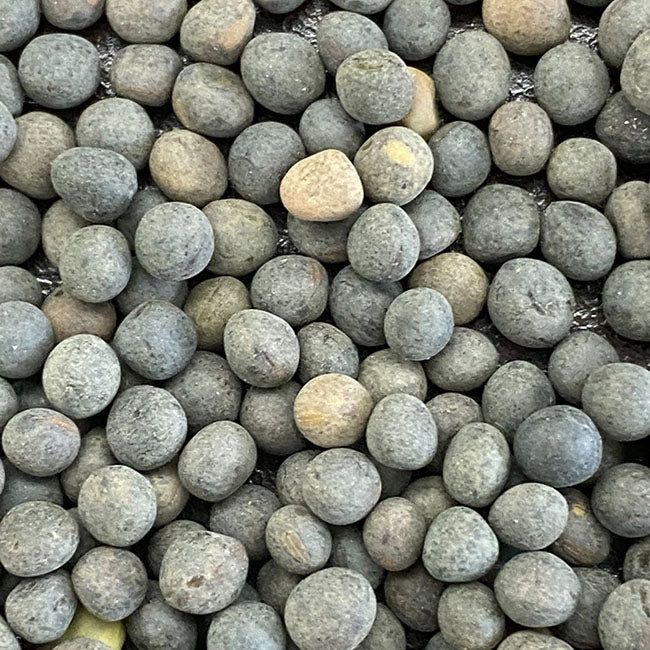 Common / Hairy Vetch
Hairy vetch seeds are planted as a cover crop, green manure, pasture, silage, and hay. It is capable of accumulating large amounts of dry matter and nitrogen. When planted alone as a winter cover crop in annual vegetable rotations, it can provide substantial amounts of nitrogen to a following crop. Common vetch has been used successfully as a cover crop in vineyards and orchards.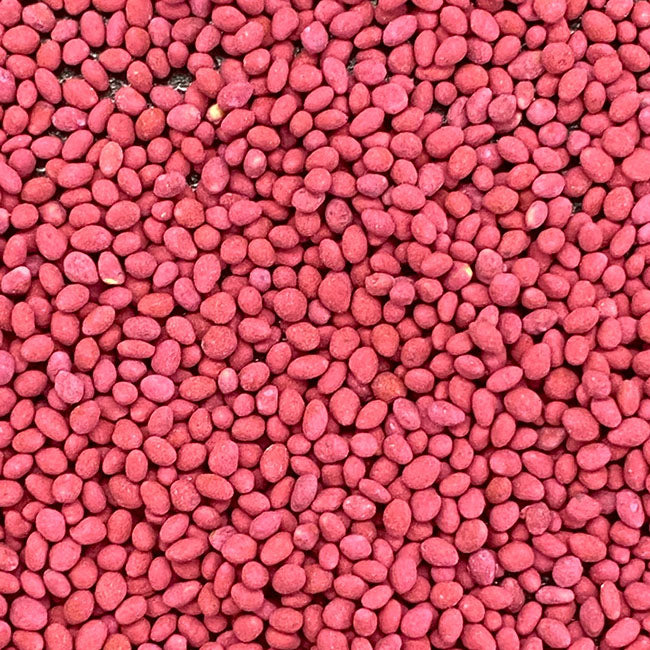 Red Clover
Red Clover is a legume that can be a biennial or short-lived perennial. It is mainly used for forage, alone or in mixtures with grasses. It likes most well drained sites and will handle higher pH soils. The rose/pink flowers atop numerous stems make Red Clover a great habitat plant as well. Seed in spring or late summer/early fall. Red Clover is good for soil building or adding diversity and nitrogen to CRP seeding.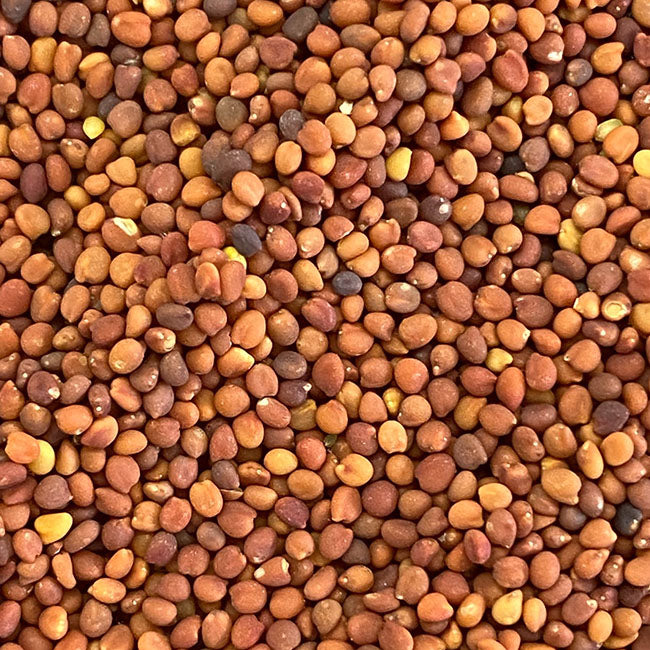 Arrowleaf Clover
Arrowleaf clover is an upright, cool-season, reseeding annual legume that grows to a height of 40 to 50 inches under good conditions. Seeds germinate in the fall, but grow slowly during the winter. Arrowleaf clover is suitable for hay, grazing, seed production, soil improvement, and wildlife.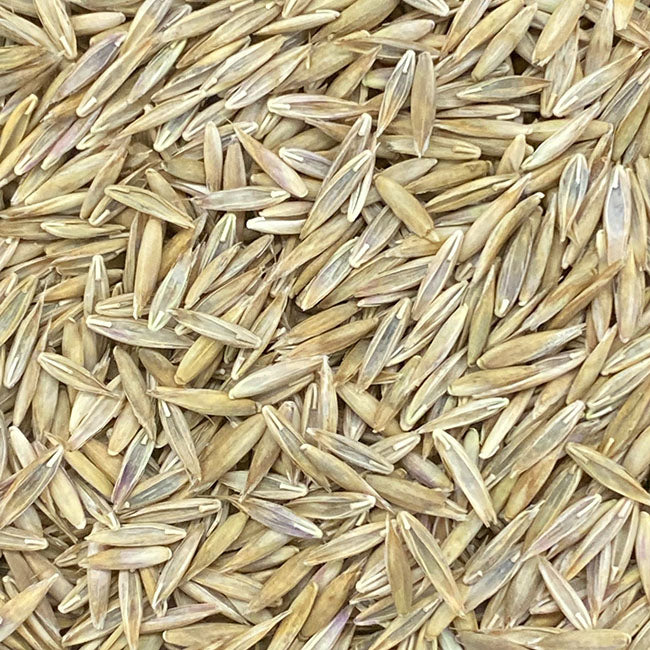 Perennial Ryegrass
Perennial Ryegrass is a cool-season bunchgrass introduced from Europe. Used alone or in mixes this cool season bunch grass does best in cool, moist regions with mild winters and heavy soils. Its primary uses include pasture, hay, and erosion control. It is very palatable and will tolerate heavy grazing.
Other quality Jewett-Cameron Seed Co. Products
All products are available to the public at wholesale prices. Contact Jewett Cameron Seed Company at (503) 647-2293 or email at: seedco@jewettcameron.com for more information, pricing and availability.
Peas
Field peas are an excellent crop for nitrogen fixation. Field pea prefers well-drained loam or clay soils and are often partnered with cereal grains such as oats. Makes an excellent component of big game food plots. For best results, sow in the fall or early spring.
Oats
A cool season annual grass with many uses. Oats can be planted for grain production or harvested in earlier stages for hay. They are typically planted in early spring, but can also be planted in fall for use as a cover crop to scavenge nutrients.  Oats can also be included in wildlife food plot mixtures. When planted with slower-growing forages, oats acts as an excellent companion crop.
Rye
Also called Winter Rye or Cereal Rye; this cool season, grain producing grass is used in many applications.  Primary uses include grain production, forage, and cover crop. Great as a cover crop ahead of soybeans.  Excellent erosion preventer, nitrogen scavenger, reducing topsoil compaction, fighting weeds, and for grazing.
Wheat
This cool-season, introduced annual bunchgrass is one of the most widely cultivated grasses in the world. Also known as common wheat or bread wheat. It's adapted to most soils and climates found in the US. Very tolerant of drought and cold temperatures. Can be planted in areas with as little as 10 inches of annual precipitation. Especially useful as a cover crop and in wildlife food plots.
Barley
Barley is a cool-season annual cereal grain commonly grown throughout the country. Very quick to establish and produces more biomass in a shorter time than other cereal grains. More productive on alkaline and saline soils than other cover crops. Barley adapts well to most soils and is fairly drought tolerant. Excellent for use as a cover crop, green manure and nurse crop.
Feed Wheat
Wheat grain is a major staple food that provides about 20% of food energy and protein worldwide. It is also highly palatable and is a digestible source of nutrients for all classes of farm animals. However, like other carbohydrate-rich feeds, it must be fed with caution to ruminants and horses.
Feed Oats
Oats are high in fiber and low in energy, particularly because of the bulkiness of the fibrous hulls. The higher fiber content replaces some of the forage needs for the animals getting an oat ration.
Feed Barley
Barley is fed whole or broken down by grinding or rolling. It's a good energy source because it's high in starch, but only 60 percent of the starch in whole barley is utilized by an animal. It's also high in protein compared to other grains, particularly when it's grown in nitrogen-rich soil.
Feed Corn
Corn is a primary source of energy supplement and can contribute up to 30 percent protein, 60 percent energy and 90 percent starch in an animal's diet.